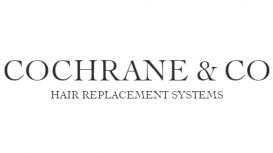 Cochrane & Co's Hair Replacement is a bespoke London hair salon with a simple philosophy –Relax, just be yourself. All of our services, from classic British hairdressing techniques through to cutting-edge fashions, are delivered with that same motto in mind. We help our clients to express themselves, to find their own unique style, and to leave our salon looking better than they ever knew they could!
Our hair stylists strive for passion, for flair, and above all – to deliver complete customer satisfaction. We guarantee to give you what you ask for… plus a little bit more. You ask, and we'll listen. Our experienced hairdressers take their work very seriously, and will always commit themselves to helping bring your vision to life.
In a world of conveyor-belt hair salons, we set ourselves apart from the competition by building an environment based on trust, uniqueness, and our world-class expertise. From hair cut to the latest German hair replacement systems – We can deliver it all! So why not drop by? Come and see us at our hair salon in Holborn, and let us show you a world of possibilities.
---
Contact Details
Cochrane & Co Hair Replacement
Floor 1, 44 Lamb's Conduit St Holborn
Holborn, Central London
WC1N 3LJ
Get Directions
Show map
Services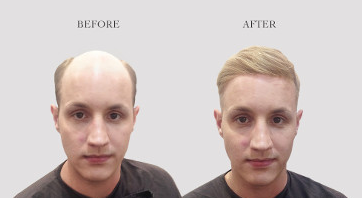 Hair Replacement Treatments: Cochrane & Co. are proud to supply a German designed hair replacement systems. We can treat our clients to an effective non-surgical solution, perfectly developed to restore lost hair – leaving you immaculately styled, groomed, and with a whole new lease of confidence.
Hair Treatments: We offer a full range of services for promoting healthy hair – everything from moisture replenishing treatments through to full hair repair. We use advanced K-PAK technology in concert with Joico's Quadramine Complex to reconstruct damaged hair from the inside out. We will suggest you what hair treatment will work best for you.
Cutting: All of our stylists bring their own methods and skills to our salon, providing expertise in delivering any kind of cut for your hair. Our hair cutting services begin with a consultation, leading through into cleansing, cutting, styling and finishing phases. Here at Cochrane & Co we know how important hair is for our clients and we managed to meet all of hair cutting request.
Styling and Blow Drying: Reset your style! Our professional blow-dry's allow you both maximum impact, and maximum control over your look. Just give us an example and our professionals will make it.
Heat Styling: Our stylists offer a range of advanced heat styling techniques – tongs for curls, or irons for silky, straight locks – leading to endless customisable options.
Colouring Clinic and Root Rehab: Our colouring services include a wide range of options, offering an extensive list of looks and styles to choose from. You could go for a permanent colour, or spice up your style with semi-permanent tones. We provide highlights and lowlights, as well as effective grey cover-up treatments.
Reviews and Ratings
We do not have any reviews about Cochrane & Co Hair Replacement available right now.