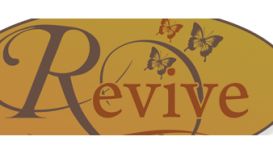 I am a fully qualified Beauty & Holistic Therapist with over 12 years experience, I am a member of and insured through the Guild of Beauty Therapists. Working from my home in Belmont, Hereford, I am able to offer treatments in a quiet & relaxing environment. Please note that I do not have a reception area so if you arrive too early for your appointment there is nowhere for you to sit and wait. Normally there is space to park your car on the drive, in the unlikely event of not being able to do so, there is other parking available in the cul-de -sac.
Cancellation policy: I appreciate things happen, if you are unable to make your appointment please call as soon as you can to let me know, as someone else could benefit from your cancellation. If you do not call to cancel there will be a cancellation fee of 100% of the treatment costs.
---
Reviews and Ratings
After having experienced half a lifetime of waxing I can honestly say that Sharon is the waxing Queen, go as intimate as you dare with confidence! A nod the chats you have with Sharon during treatments are a therapy in themselves. She is a gem.
Sharon is amazing!!! So happy and friendly!! Im a busy working Mum, so I often have to switch my appointments, Sharon is always obliging and helpful. It's lovely not to have to go into town through the traffic!!! Please try Revive, you will be impressed.
Friday 26th October today was my first visit to Sharon to have a bikini wax, never had one before. I was nervous but Sharon put me at ease and I have to say it was much better than I had anticipated so much so I have booked in for 4wks time. Will be recommending her to my friends.