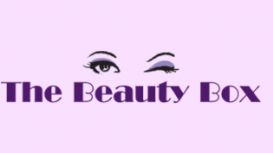 All acrylic enhancements are carried out using CND products as their liquid and powder system creates superior, beautiful, lasting enhancements. The CND brand is all about preserving the health of the natural nail, so you really are in safe hands when it comes to the nail products used at The Beauty Box Plymouth.
HD Brows is a high-precision procedure that transforms your eyebrows into their perfect shape, dramatically enhancing your facial features. Whoever you are, whatever the state of your eyebrows, HD Brows puts celebrity beauty within your reach.
---
Reviews and Ratings
You are so professional, great fun and I wouldn't use anyone else!
Fabulous, modern new salon with two of the best nail technicians in Plymouth working there. I love this place!
Dunno where I'd be without your waxing skills! She's fabulous!