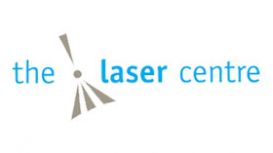 Julie Naidu (formerly Le Brocq) was born, and trained as a nurse in Jersey. After qualifying she then gained Theatre nursing experience in Australia,concentrating in the speciality ofCosmetic surgical procedures.
On returning home to Jersey, Julie continued to build her cosmetic surgery experience as Operating Theatre Manager at Bon Air until 2004. It was at Bon Air in 1996 that "The Laser Centre" in Jersey was born, headed up by Mr. Donald McNeill, FRCS, who had first used clinical lasers in 1978, and had a wealth of knowledge and experience to input into The Laser Centre. Today, with years of experience herself, Julie is constantly updating her knowledge and introducing new dynamic treatments into The Laser Centre.
A frequent participant at IMCAS Paris (International Master Course on Ageing Skin), she will introduce researched and successful treatments into Jersey. Julie is married to Dr. Govind Naidu, Orthopaedic and Trauma Surgeon at the General Hospital, who is very supportive of Julie's continuing development at The Laser Centre, and has also orientated himself to specific treatments. They live in St Brelade, with a numerous retinue of rescue cats!
---
Services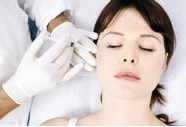 Botox:
Botox is a prescription medicine that is injected into muscles and used:
For the temporary correction of frown lines and crows feet around the eye area. It can also be used in other areas of the upper and lower face.
Botox is a recommended treatment to help with excessive under arm sweating (hyperhidrosis).
Consultation with our prescribing doctor is required prior to treatment, which is included in the price of treatment, carried out straight after consultation.
Dermal fillers:
Dermal fillers; Restylane, Juvederm, Belotero and Radiesse are all stock items at The Laser Centre. All have FDA approval (the highest safety standard) they are the best and most popular dermal fillers on today's market.
A very popular treatment for smoothing lines and wrinkles. Fillers can be used in a multitude of ways to hydrate the skin, correct asymmetries, sculpt noses, cheeks and jaw lines. All areas of the face can be treated, the most popular being; lips, nose to mouth lines, corners of the mouth, cheeks, and forehead lines. Not forgetting the decolletage area and hands.
And many more!
Reviews and Ratings
We do not have any reviews about The Laser Centre available right now.