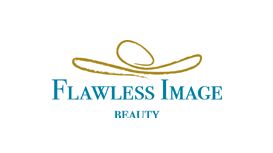 Flawless Image are beauty treatment rooms and clinic close to the vibrant dock area in Ipswich. Sarah Gregory formerly Front of House Manager at Shrubland Hall has had 15 years within the Health and

Beauty industry and is offering a completely unique experience. Sarah is a trained clinical Aromatherapist working within Shrubland Hall along with St Elizabeth's Hospice, Ipswich and The Royal Free in London.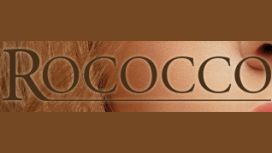 Our hair, beauty and skin care therapy salon guarantees to be overtly luxurious, with an unassuming methodology. The dedicated and highly proficient team at Rococco always ensures that creativity

meets with meticulous attention to detail. Experts include Precision Cutters, Colour Technicians, Masseurs, Manicurists, Our Chiropodist/Podiatrist Dr James Catchpole, Our Skin Therapist Pearl Macfarlane and Joanne Windell who specialises in Great Lengths Hair Extensions.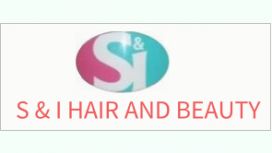 For all your hair, beauty, tanning and toning requirements we have everything you need under one roof at our hair and beauty salon in Ipswich. We provide a comprehensive range of Beauty Treatments and

our Tanning Salon enables you to maintain that all year round tan with our Avant Garde mega power tanning sunbed and our stand up tanning booth or try our Su-Do Tropical Airbrush spray tans.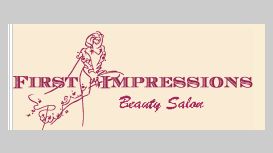 When I opened First Impressions in 1999 I decided I would only sell treatments and skincare ranges that I would use on myself. Consequently I have taken great care in all I do, offering the safest

waxing available. I abandoned the unhygienic stick and dip wax method long ago. All my products avoid ingredients like mineral oil or lanolin which sits on the skin causing spots, as well as skin sensitisers such as artificial fragrances and alcohols commonly used in cosmetics.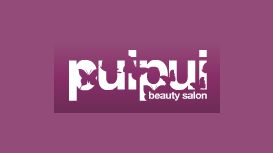 Here at Pui Pui Beauty we take all our inspiration from nature. The glorious butterfly does not start off in its most beautiful state. First it is a caterpillar but through natural processes its

beauty is enhanced and it becomes what we all know and love. We embrace this theology and believe in enhancing ones natural beauty, though simple and effective non surgical procedures. We offer a wide range of treatments, to cater for all types of requirements.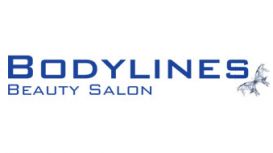 Our facial treatments are designed to prevent the signs of aging, repair, exfoliate and give more radiant skin. Our body treatments help get your skin into the perfect condition as well as feeling

firmer and shaping your body. We have manicures and pedicures to keep your nails in tip top condition, eyebrow and eyelash treatments tailored perfectly for you and hair removal when unwanted hair is a prickly problem. Take a look, book an appointment and feel great at Bodylines.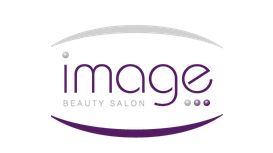 Purchase any two Elemis products and receive a complementary gift with purchase, this is on top of our 20% spring sale on ALL products, making this an amazing offer! Gifts are limited and once they

are gone there gone. So pop in today to avoid missing out on this fantastic offer.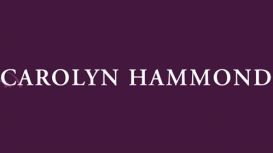 We are one of the leading and reputable beauty salons in Ipswich, established in 1987. We offer a range of beauty treatments for both male and female clients in Ipswich, Suffolk and also surrounding

villages. Our extensive beauty treatments range from Facial Treatments to Body Treatments, Caci Non-Surgical face lift and Crystal Clear Microdermabrasion too. Our aim is to pamper you in our comfortable and relaxing beauty salon and make you feel special with our luxurious treatments.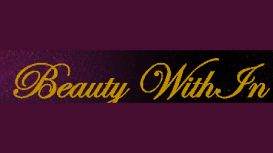 At Beauty WithIn we are a team of Highly qualified Beauty Therapists with many years experience and real specialists in our industry. We Offer a full range of Beauty Treatments to suit the needs of

everyone and only using some of the best brands in the Beauty Industry. At Beauty within your Beauty is our passion, our aim is for you to leave our Salon & Beauty rooms feeling satisfied and revitalised. At Beauty Within Ipswich we offer many treatments Including.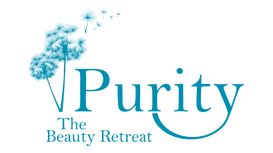 We have sourced the finest products, trained to the highest standards and offer 100% professionalism to enhance your salon experience. Offering Guinot face and body treatments, O.P.I Manicures and

Pedicures, Gelish nails, Mii make-up, Waxing, Electrolysis, Massage and much more, we can cater for your every need.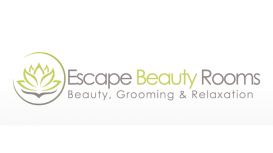 Here at Escape Beauty Rooms, we are dedicated to providing high quality, relaxing experiences just for you. We offer services using the finest products that will beautify and balance both the body and

mind with exceptional customer service and technical excellence. We are here to to help you escape and relax, feel refreshed and leave revived.